FAMILY FUN AT JERSEY CRAB SHACK
Jersey has plenty of family-friendly restaurants, but finding one that meets the whole family's needs can be a challenge. Are there choices to suit everyone's dietary requirements? Is there enough to keep the children entertained? And does the restaurant have facilities for little ones, like high chairs and baby changing?
At Jersey Crab Shack, we aim to be the ideal family neighbourhood restaurant. We have a varied menu, with choices for meat eaters, fish lovers, vegetarians and vegans, so that there's something for every family member. Our locations all have parking and bus stops nearby, so it's easy to get the whole family together. And we're located next to some of Jersey's best beaches and attractions, so you can enjoy a catch up at Jersey Crab Shack as part of a fun family day out.
For our younger guests, we offer a varied children's menu, including favourites like Fish and Chips, Tomato Linguine, or a mini version of our popular Chicken Schnitzel. More adventurous children can also pick from our Small Plates menu, with choices like Prawn and Avocado Cocktail, Jersey Crab Cake, and Cauliflower Fritters: perfect for kids who like to try something new. And we have crayons and colouring for some fun between courses, as well as Children's Puddings for afterwards – like Jersey Ice Cream with tasty sprinkles, or a fruity red berry compôte.
For adults and older kids, our Jersey Crab Shack burgers are a popular choice, and there's even a plant-based vegan version so that the whole family's dietary requirements are catered for. We also offer a full Allergen Menu, tracking the 14 main allergens, so that guests with allergies can dine with us with confidence. And for the grown-ups, there's a varied drinks menu – so you can relax and enjoy the views with your favourite beer, a glass of wine, or a delicious cocktail.
With something for all the family, why not make Jersey Crab Shack part of your next family day out?
Jersey Crab Shack Days Out
St Brelade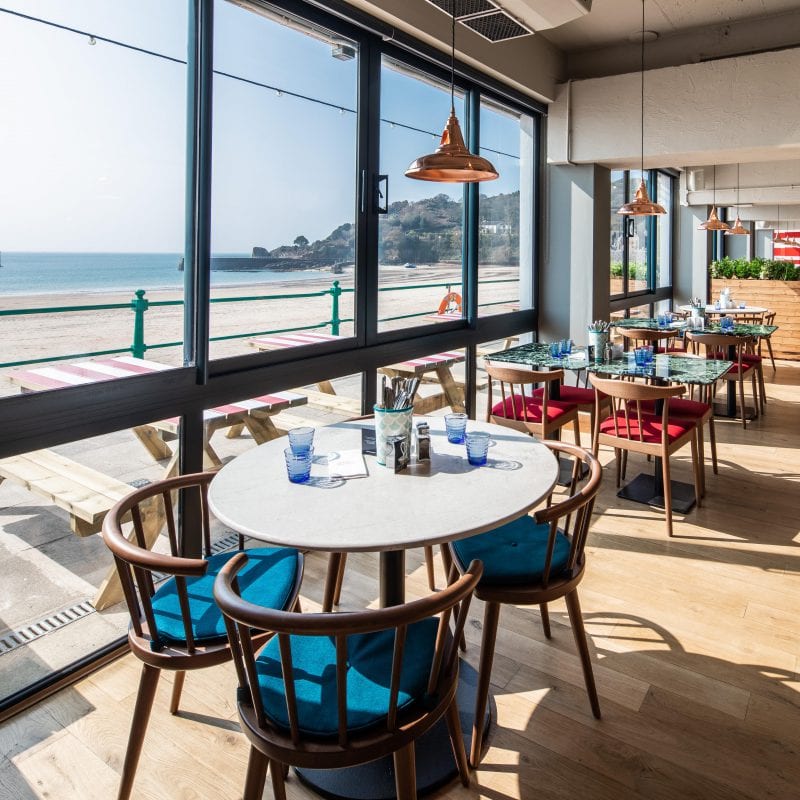 Our flagship restaurant at St Brelade is located right on the beach, so you can couple your visit to Jersey Crab Shack with a family walk along the beautiful St Brelade's Bay. Head towards Ouaisne and discover the historic La Cotte headland, or explore the quaint harbour and 15th century Fishermen's Chapel at the western end of the Bay. With panoramic views across the beach, you can continue to admire the scenery throughout your meal at Jersey Crab Shack (while keeping an eye on older children, who can play on the beach between courses). Afterwards, why not enjoy a stroll through the pretty Churchill Memorial Gardens, or on summer days, head back to the beach for sunbathing and sandcastle-building on the bay's golden sands.
Gorey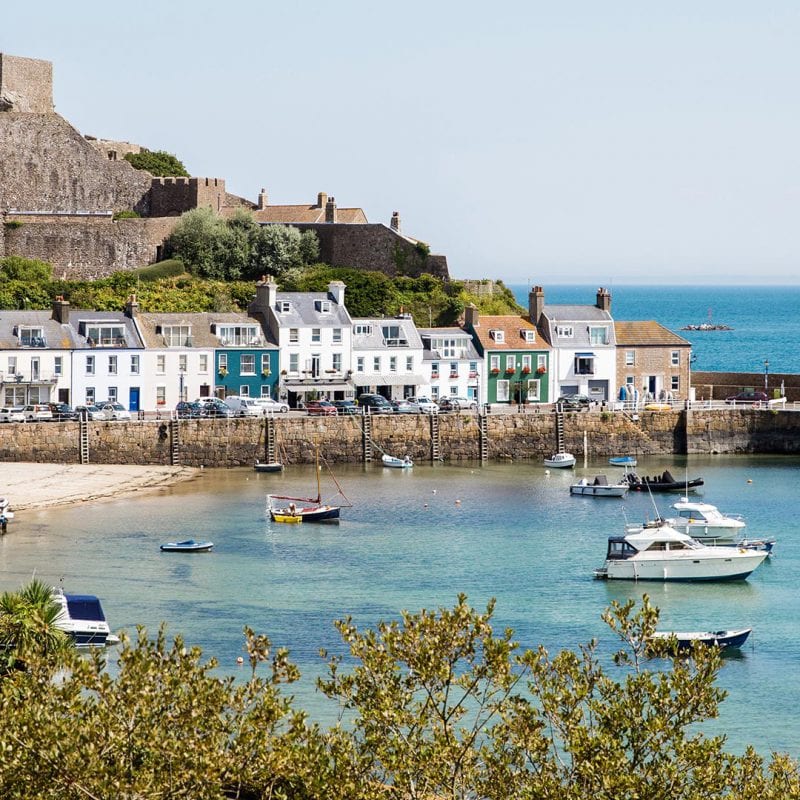 With views across the Royal Bay of Grouville, Jersey Crab Shack Gorey is the perfect spot for brunch, lunch, or dinner when you're in the east of the island. A stone's throw from the medieval Mont Orgueil Castle, kids will love exploring the castle's historic turrets and secret rooms before heading to Jersey Crab Shack for a family get-together. Continue the adventure after your meal with a visit to Jersey Zoo or La Hougie Bie, both less than a ten-minute drive away. Or, for younger children, head to Long Beach where the kids can burn off some energy at the children's playground.
St Helier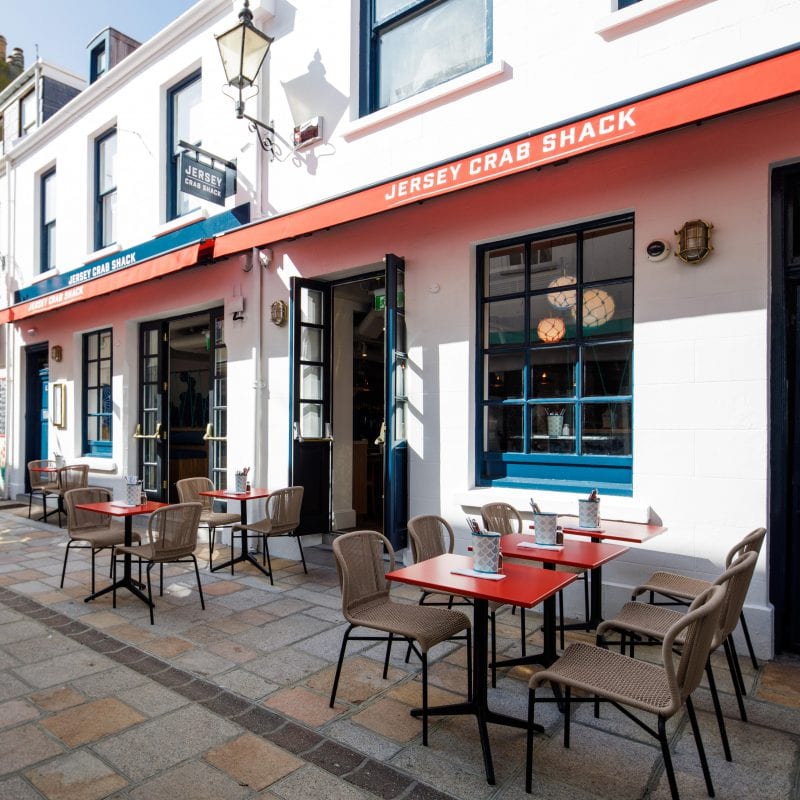 You'll find our town restaurant in the heart of St Helier, beside Jersey's historic Central Market. Close to the island's high street, it's an ideal spot for lunch if you're doing some shopping, or for a family dinner after work or school. With plenty of attractions within walking distance (including the Jersey Museum, the Waterfront Leisure Centre, and Elizabeth Castle), a meal at Jersey Crab Shack will fit in perfectly with a day out in Jersey's town centre.